Kalaspuffar
Kalaspuffar has been in Swedish grocery stores for more than 60 years. During this time the brand has gone through a lot of different owners and changes. Today it is owned by Rasio, a Finish company. The challenge was to come up with a design that appealed to booth kids and adults that has grown up with the cereal. Niklas decided to go by a retro style and used the original bear called Puff as inspiration for the work.
Jacobi Carbons
Jacobi Carbons is a manufacturer of activated carbon that is used in various industries, mainly to clean polluted water and air but also for charging batteries and to extract gold. Niklas Alveskog has proudly been working with the company since 1993. At that time it was a quite small business with about 20 workers. The challenge has always been to come up with a graphic or digital design that makes the company look like a major player at the their market. And it has worked. Today Jacobi has grown to a world wide company with almost 2 000 employees.
Råd & Rön
Råd & Rön is a magazine for consumers with a mandate to review the market. The magazine guides you through the jungle of goods, blacklist rogue undertakings and tells you how to manage your complaint sabotaged holidays in the sun. In brief: Råd & Rön ensures that manufacturers and retailers deliver what they promise.
Along with Tor Bergman, Per Eriksson and Erik Hjalmarsson Niklas Alveskog developed the concept of "Always on the consumer side." Photographers for the project were David and Kirkanen.
Nielsen & Norén Förlag
Nielsen & Norén is a small publishing house runned by the author Karl Gunnar Norén and his wife Olga. Over the years there has been a lot of titles like "Swedish blacksmithing", "The battle of Normandie 1944", "On research in Tibet" and "Northkorea". Alveskog have had the privilege to design most of the books as well as the home page, www.ninor.se
"North Korea – Backwards into the future" is a photo book with images taken by Christer Löwgren and texts by Karl Gunnar Norén. With his camera Christer captures openly what the regime wants to portray, and surreptitiously things that does not fit the show because it would solkar the perception of the country and the dear leaders. To delete the objectionable images is a national sport in this closed country but by a happy coincidence Christer was able to return home with a number of "indecent" pictures. Alveskog made the design of the book and together with Mats Lindberg came up with a social media campaign. The book has sold out.
"On research in Tibet" is a coffee table book with images from Christer Löwgrens camera and texts by Karl Gunnar Norén. The book takes us through a country that is transforming to a modern society; where horses are getting replaced by cars and a pair of sneakers can be seen under the robe of a munch. Alveskog is very proud to have made the design and also invented a new font for the book.
"Swedish Blacksmithing" teaches all you need to know about blacksmithing. With illustration by Natella Nikolaevna the authors Karl Gunnar Norén and Lars Enander shows us, step by step, how to make axes and knifes and what to think about if you are planning to set up your own forge. The book has been reprinted four times.
"Tobruk 1941 – Australians who stopped Rommel" is based on the author's research on the battlefield, archival studies in Australia and Germany and not at least interviews with veterans. Excerpts from diaries and letters, from both sides, tells us about the soldiers' living conditions. Alveskog put all the footage together to a book that enables the reader to form a unique understanding of one of World War II decisive events.
Storstadens Mäklarbyrå
Storstadens Mäklarbyrå is a real estate company selling apartments, houses and weekend cottages in the area of Stockholm. The company are also managing everything around the real estate business such as homestaging, making videos, contracts, moving furniture and helping out with bank contacts. After a workshop with the client Alveskog came up with the slogan "We are helping you all the way" and made the logo as an arrow to illustrate their caring vision.
Campus U
Campus U is a project to create temporary housing for students. The homes are built on land waiting for building permits and acts as a vibrant campus during that time, often for many years, as the exploration of the land is underway. When it is time to build a permanent infrastructure moves the campus to new unexploited soil. The client is the entrepreneur Anders Varger. Alveskog made the logo as an campaign button and helped with the presentation materials, brochures and newsletters.
By hiring Niklas you can have the advantages of booth hiring a freelancer and a design agency.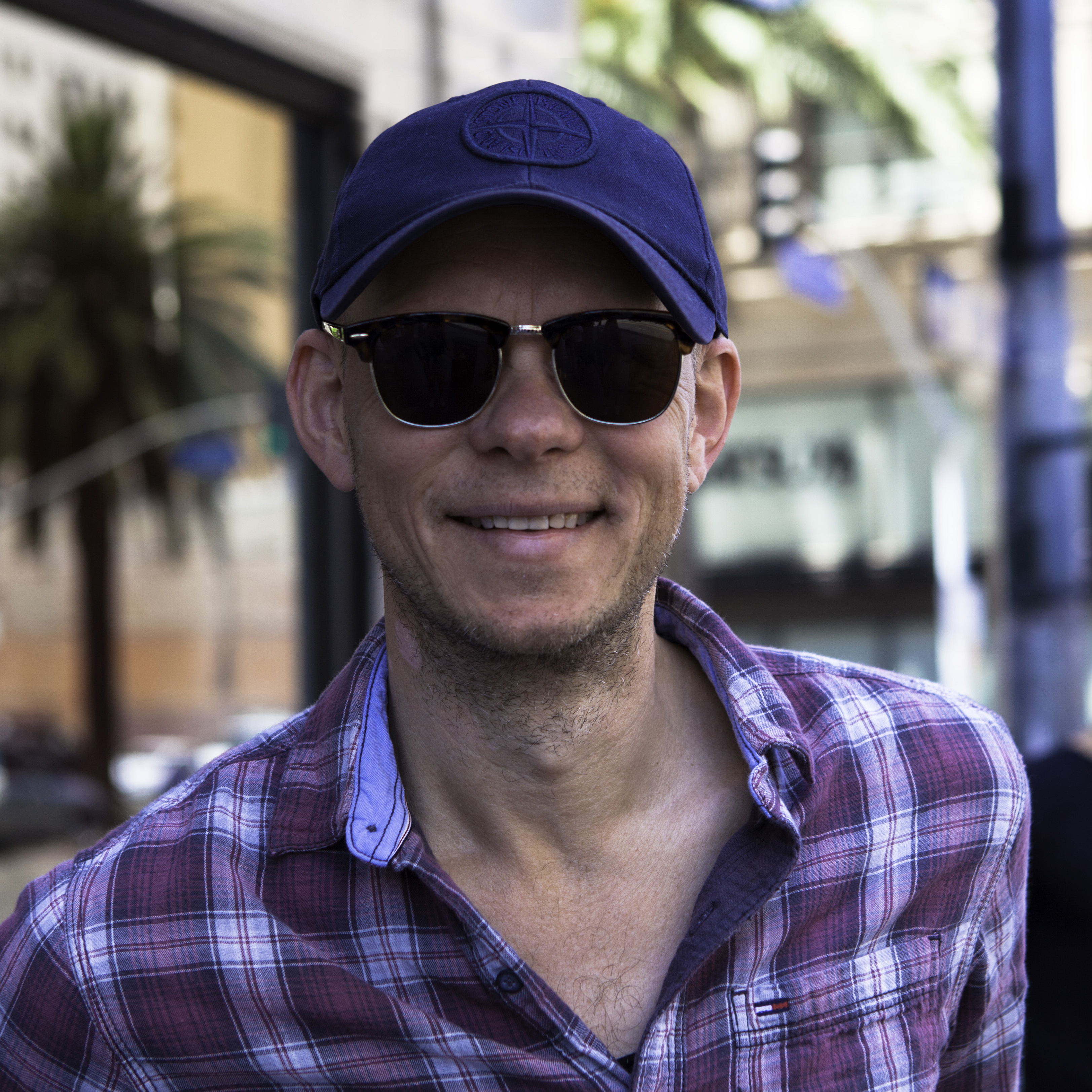 "Since my office is full of people with different skills around marketing I can offer a lot more than just design", says Niklas Alveskog. "Like me they are all freelancers and in my experience a freelancer is more motivated and progressive than an employee – since they always need to fight for their survival. I also have other designers within the network but I don't see them as competitors. We rather spurs each other and if someting happens to a person there is always someone ready to back up."
Some advantages by hiring Alveskog compared to a traditional design agency:
• Easy to hire for any project, big or small (I am flexible)
• Professional work (I have been employed by several agencies before I started my own business)
• Dedicated worker (I am never "to busy" for your e-mails)
• Cost-effective (once you sign off the brief at a design agency every little change will cost you money and you don't have to worry about meetings that is always full of people with titles you might not even heard of)
• Good relationship (because I care about my reputation)
• You will get experiences with all sorts of projects and industries (the contribution of my network can be beyond your expectations)
• If your budget allows it you can work with several freelance designers as a test to see which approach and style you like the most.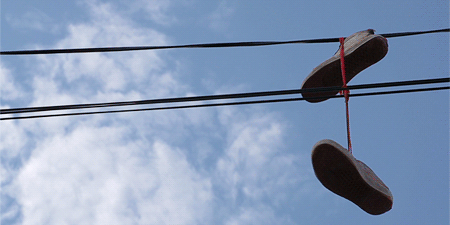 It doesn't matter if we are talking about print or internet booth are channels for graphic design which always needs to expose your brand in the best possible way.
A list of what Alveskog can help you with:
• Ads
• Banners
• Brochures
• Cinemagraph
• Design concepts
• E-letters
• E-mail signatures
• Exhibition booths
• Font making
• Home pages
• Keynote templates
• Logos
• Packaging design
• Photography
• Photo retouches
• Posters
• Power Point templates
• Stationary design
• Video logos
• Video presentations
Have a project you need help with? Let's talk! I'd love to learn all about it. / Niklas Alveskog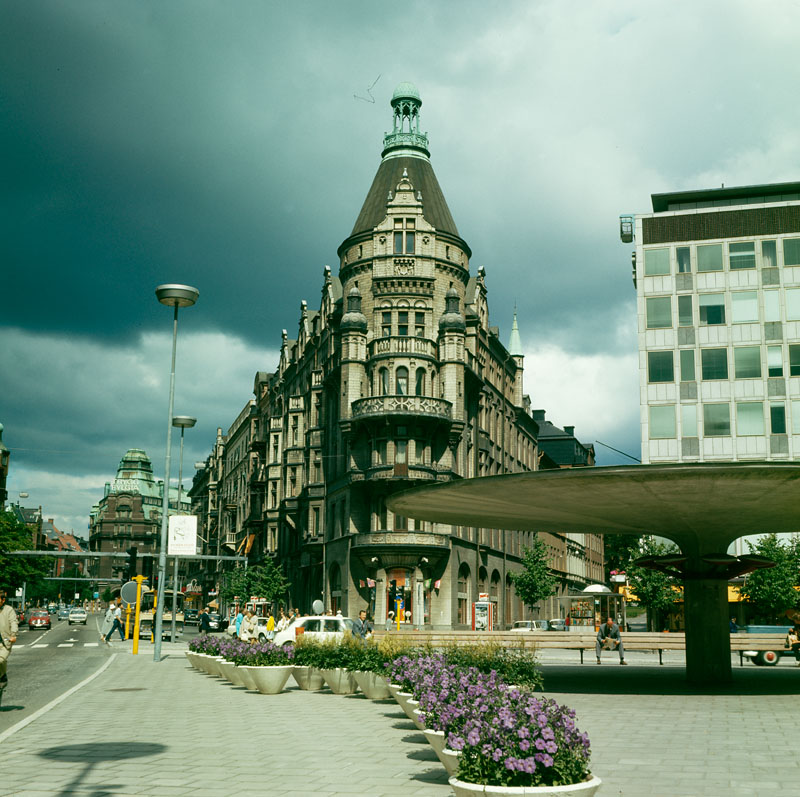 Alveskog
Birger Jarslgatan 18
114 34 Stockholm
Sweden
Phone: +46 708 52 63 42
E-mail: info@alveskog.se